HIV/AIDS
Atlanta ID Group is at the forefront of real world applications of potential new treatments for HIV/AIDS and is known throughout Georgia as a leader in HIV care. We are active investigators in HIV clinical trials. To read more about our current studies, click here.
Travel Medicine
We provide post-travel follow-up for travel related illnesses. For pre-travel immunizations we refer patients to our affiliated Peachtree Travel Clinic. Peachtree Travel Clinic offers pre-travel consultation, evaluation, vaccinations and for business and personal travel abroad. For your convenience we treat individuals, familys, groups, and organizations.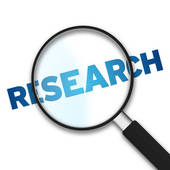 Research
Atlanta ID Group is committed to be at the forefront of infectious diseases treatment. We are actively engaged in research. Please check our Research page for current available studies. We are currently enrolling patients for HIV pre-exposure prophylaxis (PrEP) study. If interested, then please contact Steven Schmitt, PA-C, at (404) 351-8873 for more information.